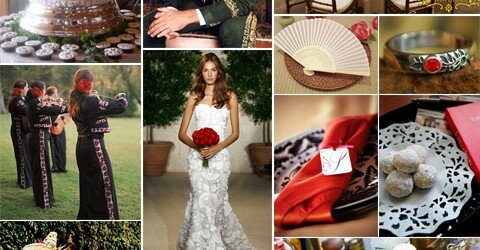 In the last of installment of the Mexican wedding series, we will explore Mexican wedding receptions. What makes an authentic Mexican reception? Family, food, dancing, and a splash of color!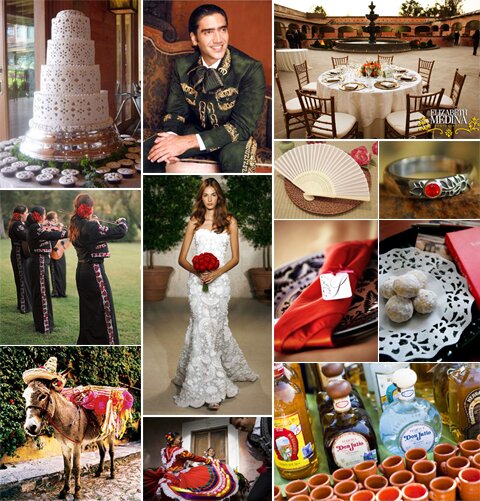 Source
Mexican families tend to be very tight knit, as well as extended. You can certainly expect to see everyone from the Abuelitos, or grandparents, to Primos, or cousins. Weddings are meant to be celebrations shared with the world, especially family and friends. The more, the merrier!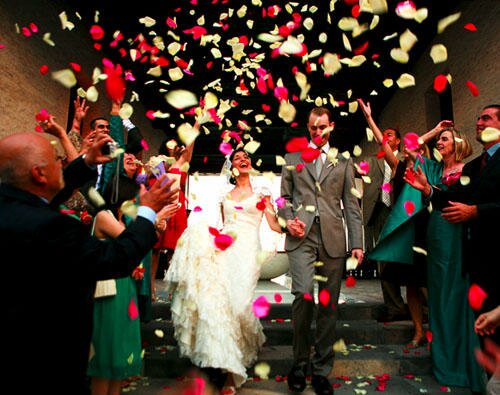 Source
In Mexico, the traditional wedding meal is Mole y Arroz, chicken in a chili and chocolate sauce and rice. However, Mexican fare varies far and near from simple tacos to the more complicated tamales, and many others. For drinks, Sangria makes a great signature beverage, as do sweet water beverages, such as Horchata, made with rice and cinnamon. For something sweet, consider treating guests to Mexican wedding cookies or a Tres Leches cake, which is incredibly moist and made with three types of milk.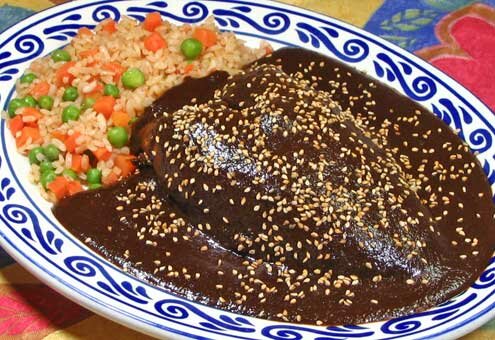 Source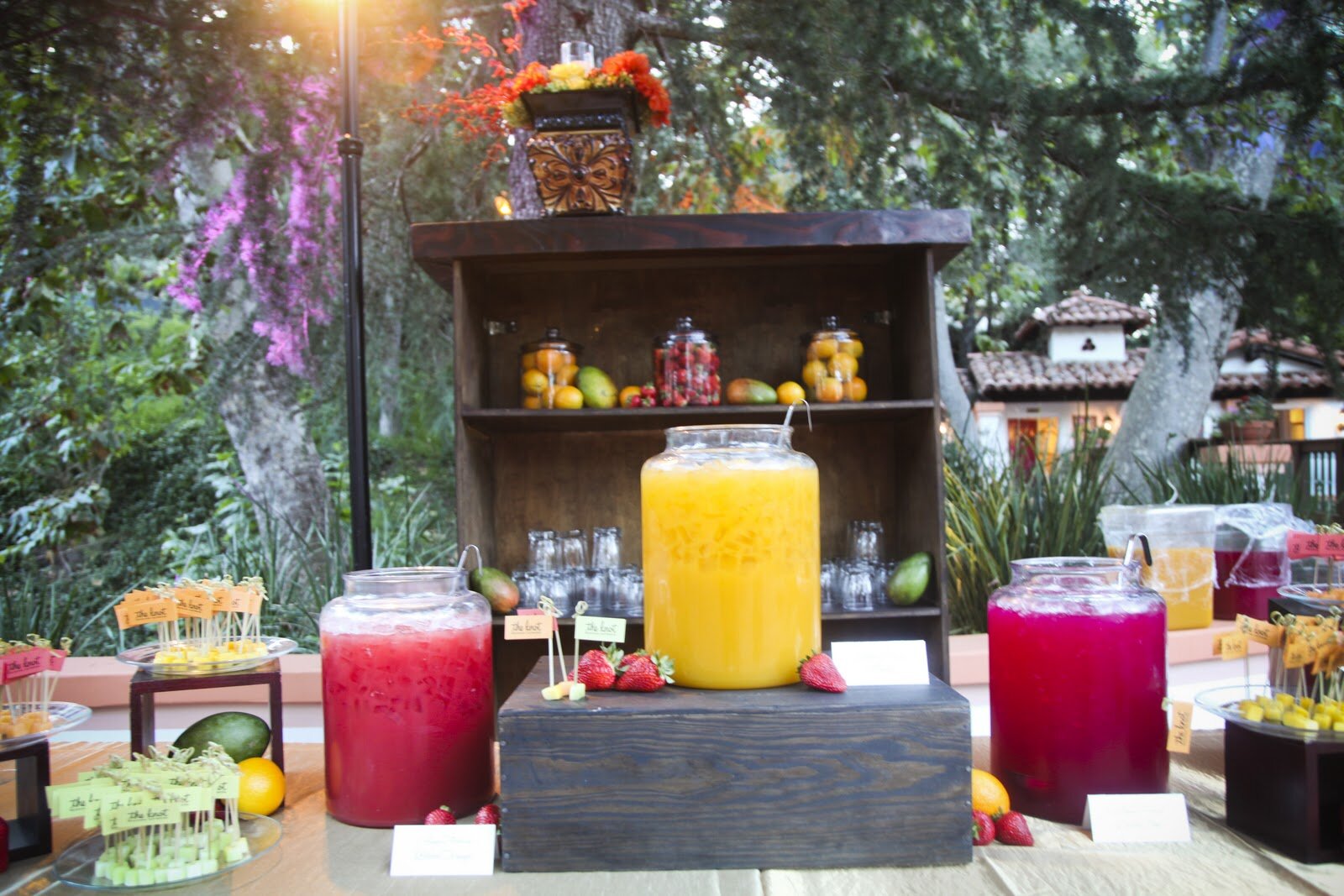 Source
¡Baila! One dance tradition Mexican receptions often include is La Víbora de la Mar, which is similar to "London Bridge," and sings about a sea serpent. The guest form a long train in the form of a serpent, and dance in an out of a bridge formed by the bride and groom. At the end, the bride throws her bouquet and the groom tosses the garter.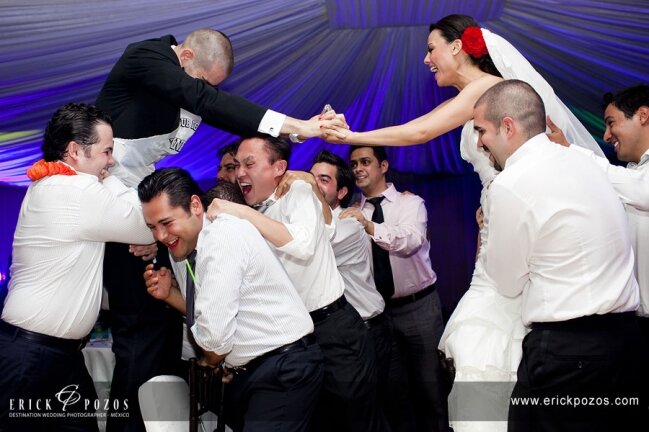 Source
The most common types of dance at a reception are merengue, salsa, cumbia, and quebradita. With some practice and a good grasp of rhythm, these fast beats make for a fantastic dance floor. Another traditional form of entertainment is a mariachi band to play some of Mexico's most beloved music, or hiring a folkloric dance group, with their colorful traditional costumes and routines.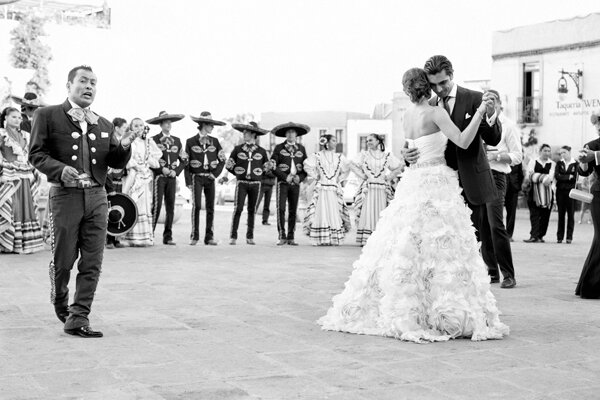 Source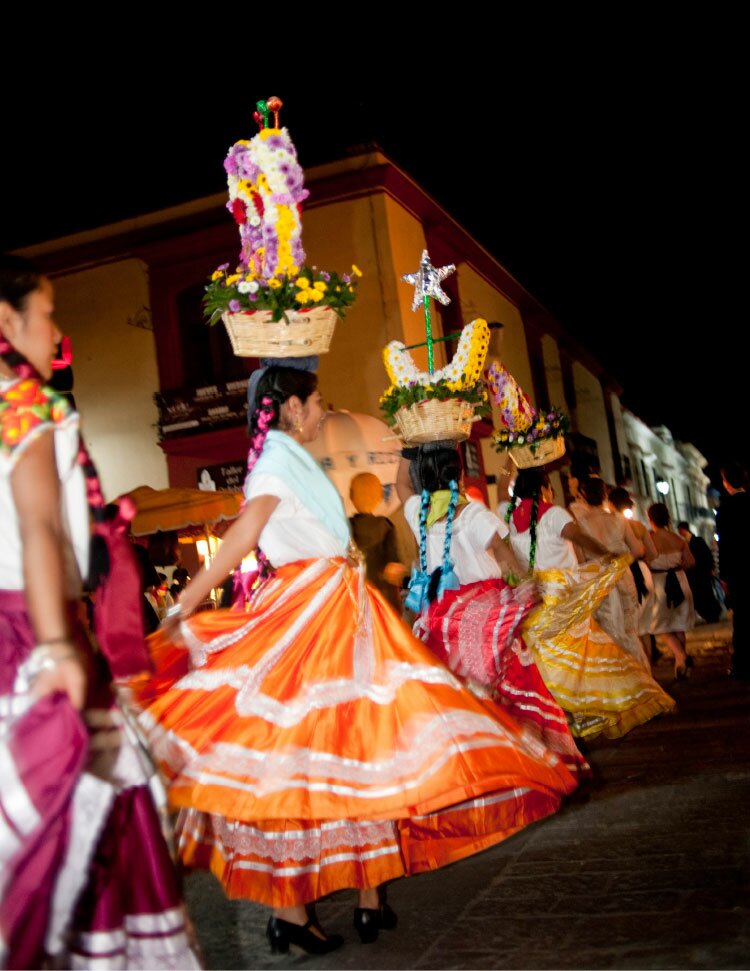 Source
Another way to incorporate a Mexican theme into your wedding is with splashes of vibrant color. Think Papel picado, strings of intricately cut banners, festive flowers, bright prints, even bridesmaids dresses with Mexican style embroidery.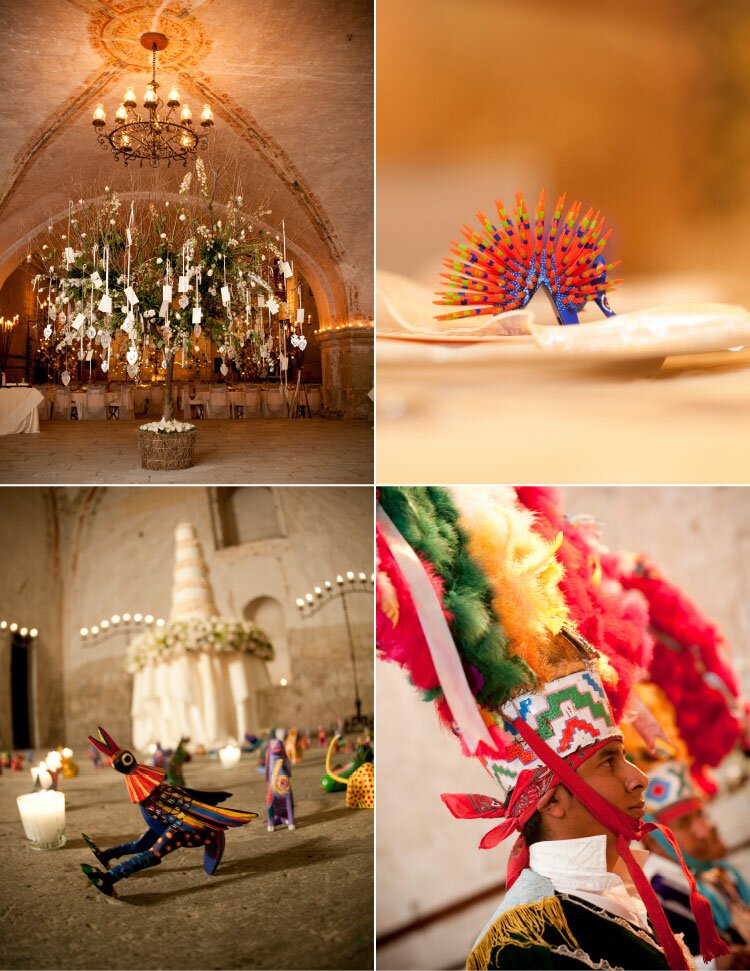 Source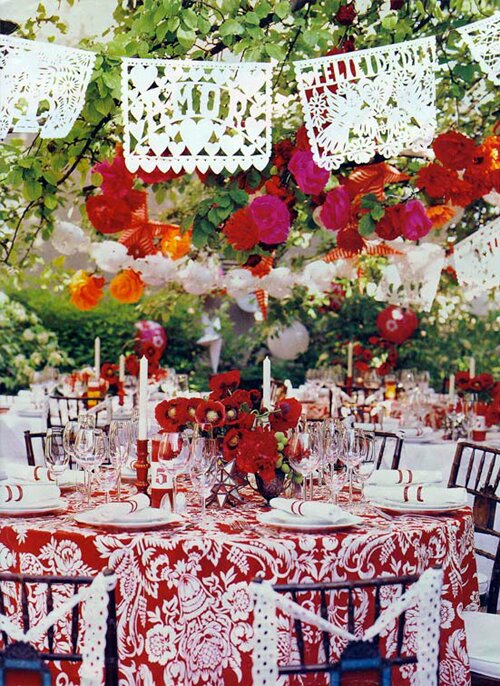 Source
It wouldn't be a Mexican wedding without a joyous reception! These are just some of the many ways to weave that joy into your own special day!