Did you feel inspired from our last blog on Lebanese Weddings and the grandeur surrounding them? Lebanon is a truly beautiful country, and even if you can't visit anytime soon, you can still pull from its cultural beauty to compliment your wedding theme! The name itself comes from the Semitic root lbn, meaning "white", a color heavily emphasized in Lebanese wedding decor and floral designs. The color white symbolizes "purity" from the bride, an important aspect of Lebanese weddings. Whether you're of Lebanese descent or not, these pictures are undeniably breathtaking! Many of the floral designs and event decor are grand and make a statement.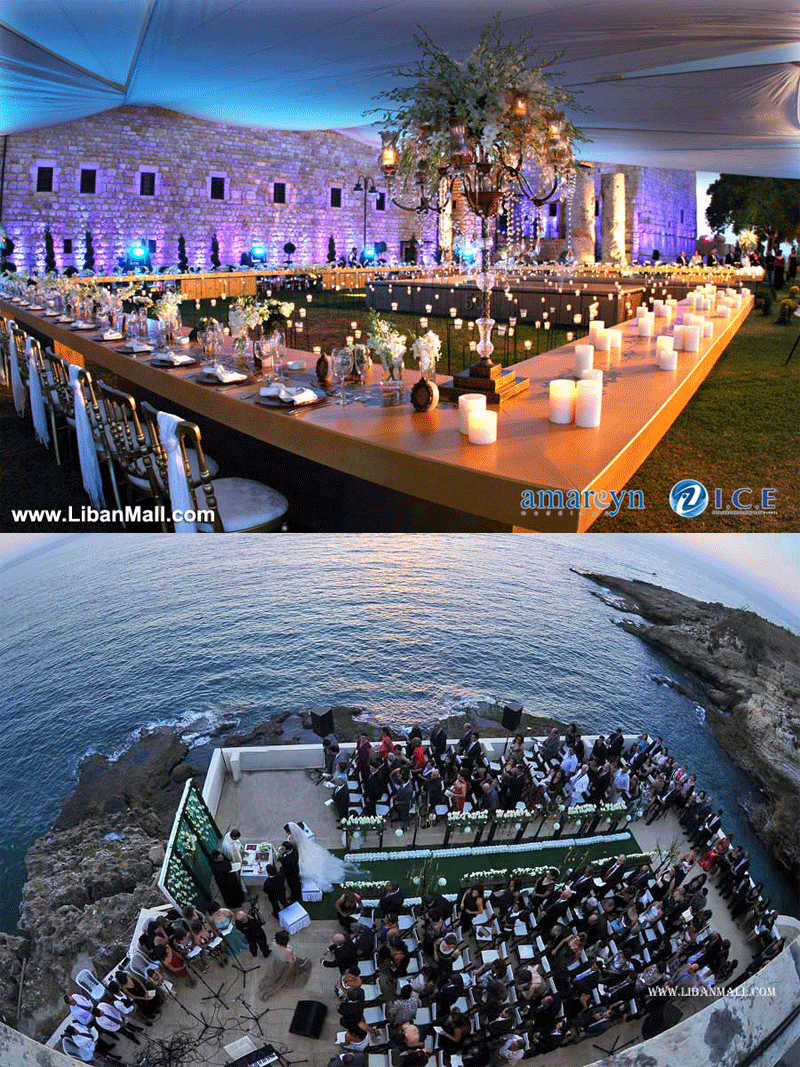 We especially love how regal and memorable these entrances are for the couple! Can you imagine having your sweetheart table inside that huge throne?
The fusion of Lebanese traditions and pops of color using flowers makes for a unique and eye-catching walkway to the ceremony or reception.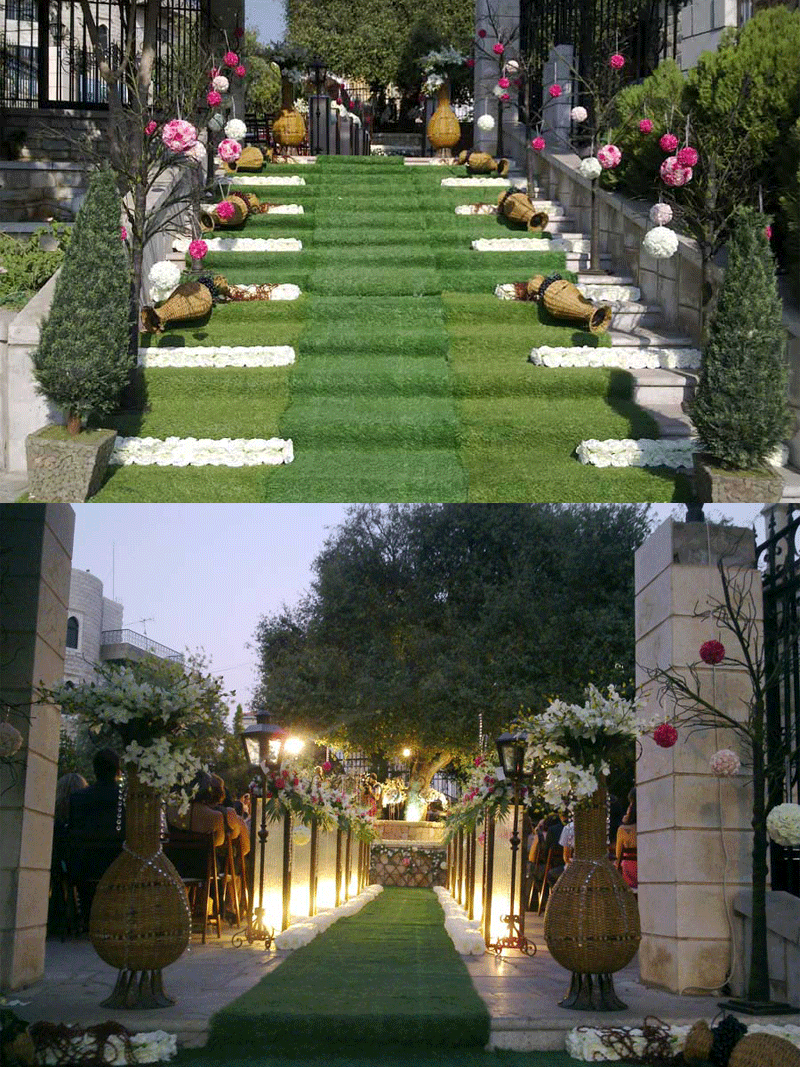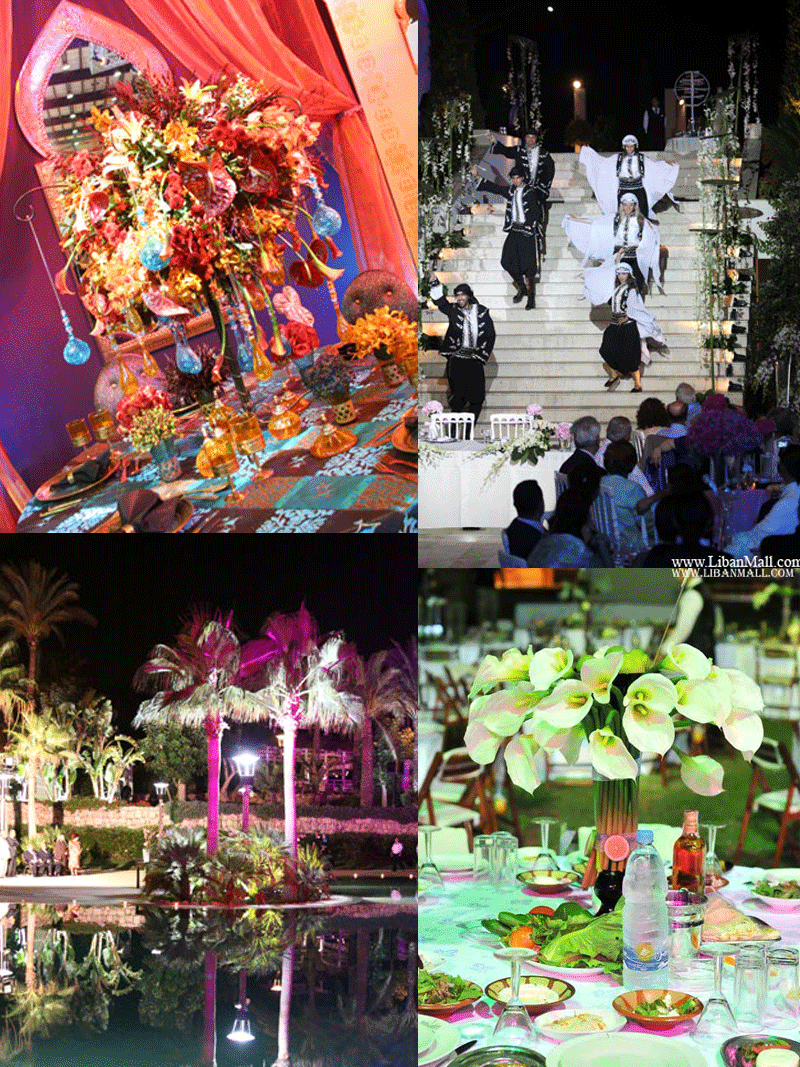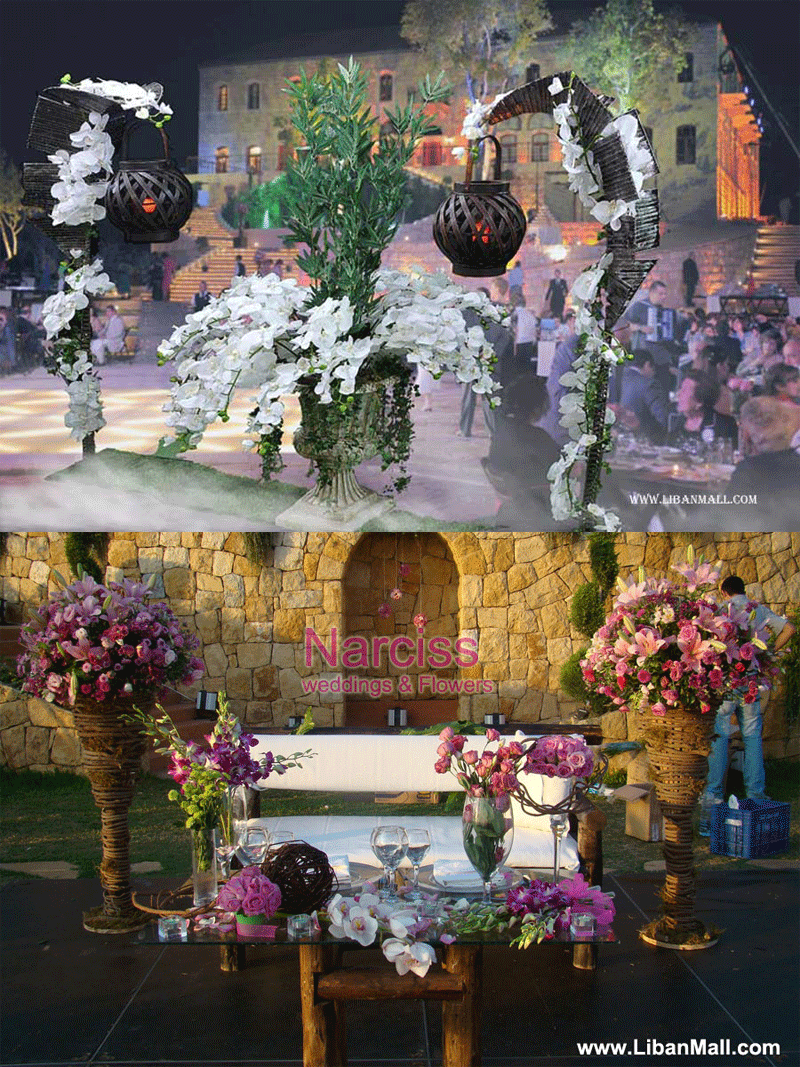 There's just a touch of an exotic and far away feel when you use draping, flowers, and lighting the way these couples did.